As an industry leader, Walker Products has evolved into a premier supplier of fuel delivery components, emission control products, engine sensors, ignition wire sets, ignition coils and coil-on-plug boots.
Walker Products, an ISO 9001/ IATF16949 certified company, specializes in the manufacturing and distribution of Fuel System Components and Automotive Engine Management products. Walker is committed to meeting and exceeding OEM standards and specifications. This effort is backed by Walker's own manufacturing, product management and engineering expertise.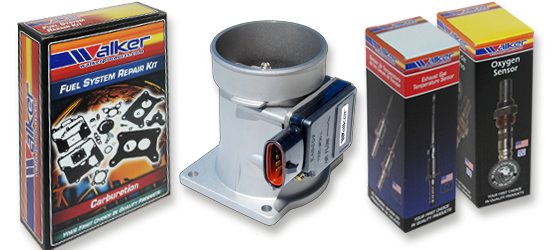 The Heavy Duty Vehicle Engine Management System is made up of an onboard computer, also called an Engine Control Unit (ECU) or Powertrain Control Module (PCM), and various sensors that control combustion, ignition timing and air and fuel specifications. Optimum functioning of the Engine Management System ensures maximum engine power, lower emissions and less fuel consumption.
Walker Products is an OEM and Aftermarket Industrial and Agricultural supplier of quality gasket materials and screws for various commercial industries including commercial lawn, commercial agricultural and heavy industrial equipment.
Othermotive® is Walker Product's registered trade mark for our line of sensors specifically designed for non-automotive applications such as snowmobiles, boats, small engine, motorcycles & scooters, UTVs, personal watercraft, commercial lawn, and farm & industrial equipment components.