Screw Machine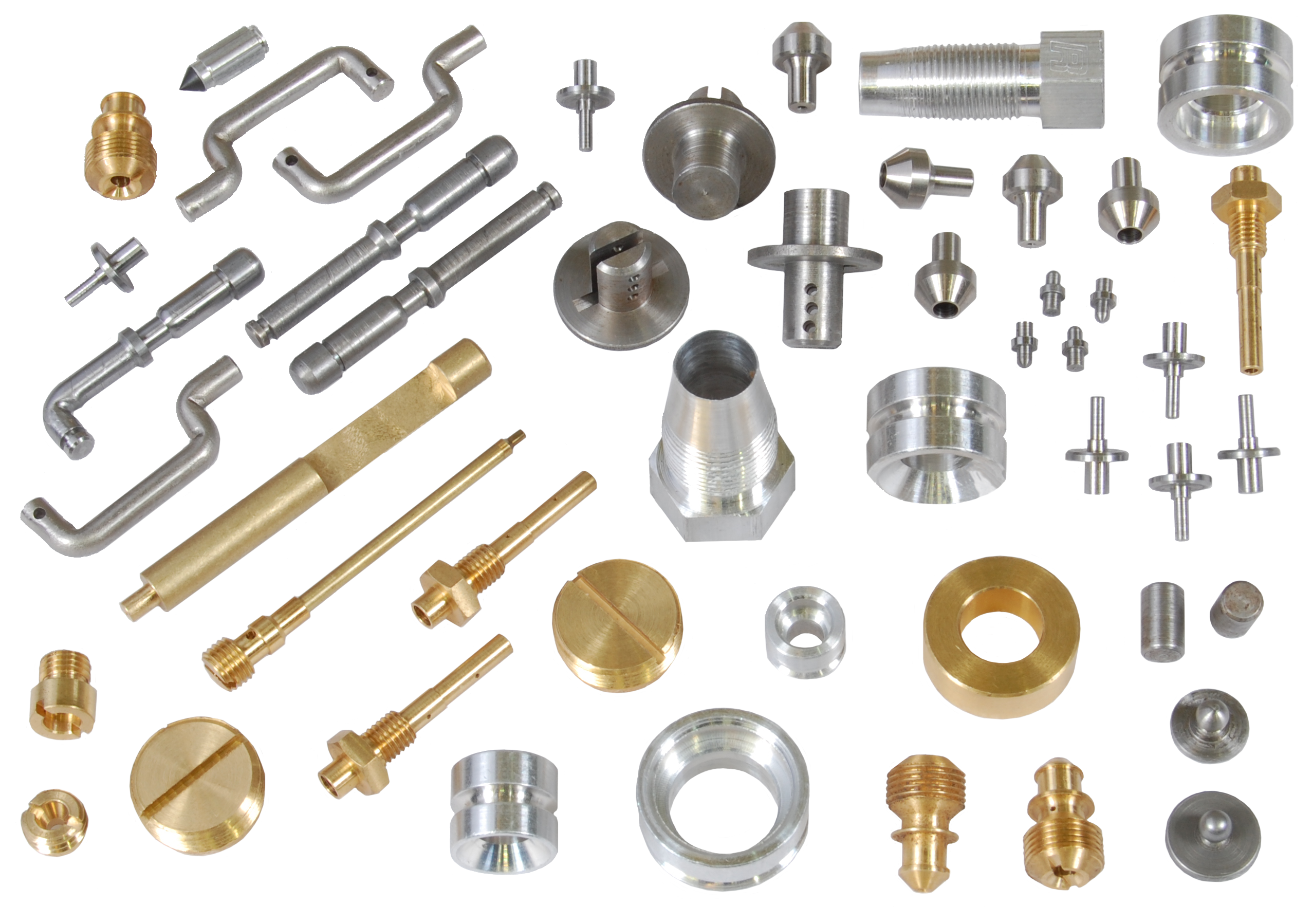 Walker Products operates a fully furnished Screw Machine Facility in Fruita, Colorado, and has been a prominent player in the screw machine industry since 1968. Our 12,000 square foot facility boasts state-of-the-art milling, drilling, threading, and assembly capabilities. We are equipped with an array of single and multi-spindle automatic machines, including automated Acme Gridley, Brown & Sharpe, Citizen, Davenport, Tsugami Swiss, and more, capable of handling close tolerance and precision projects. Our services cater to various industries such as automotive, electronics, computer, safety, and air control.
Walker Products offers Swiss Machining capabilities to our customers. Swiss Machining is a highly specialized and precise manufacturing process that is ideal for producing small, intricate parts with tight tolerances. It involves the use of a sliding headstock lathe that allows for precise and efficient machining of small parts. At Walker Products, we are committed to providing our customers with the highest quality parts using the latest technology and techniques, including Swiss Machining.
We use a variety of materials, including steel, copper, aluminum, titanium, brass, stainless steel, and plastic, to produce high-quality products that are competitively priced. Our expert screw machining technology and experience are applied to every job, ensuring quality and accuracy. At Walker Products, we are committed to providing our customers with reliable quality parts that meet their exact requirements. Our ISO 9001/ IATF16949 certification, along with our utilization of Statistical Process Control, CPK Capability Studies, Process Control Plans, Failure Mode and Effects Analysis, Process Flow Charts, Initial Sample Inspection Reports, and Production Part Approval Processes, ensures that we maintain the precision tolerances required by our customers.
Walker Products' screw machine manufacturing capabilities allow us to produce a wide range of precision components for various industries. Here are some examples of products we can produce using our screw machines:
Fittings and connectors for hydraulic and pneumatic systems
Couplings for industrial machinery and equipment
Fasteners, including bolts, screws, and studs
Bushings and spacers for bearings and other applications
Shafts and pins for automotive, aerospace, and other industries
Electrical contacts for electronic devices and equipment
Precision parts for firearms and ammunition
Components for medical devices and instruments
Valves and valve stems for plumbing and HVAC systems
Parts for the aerospace and defense industries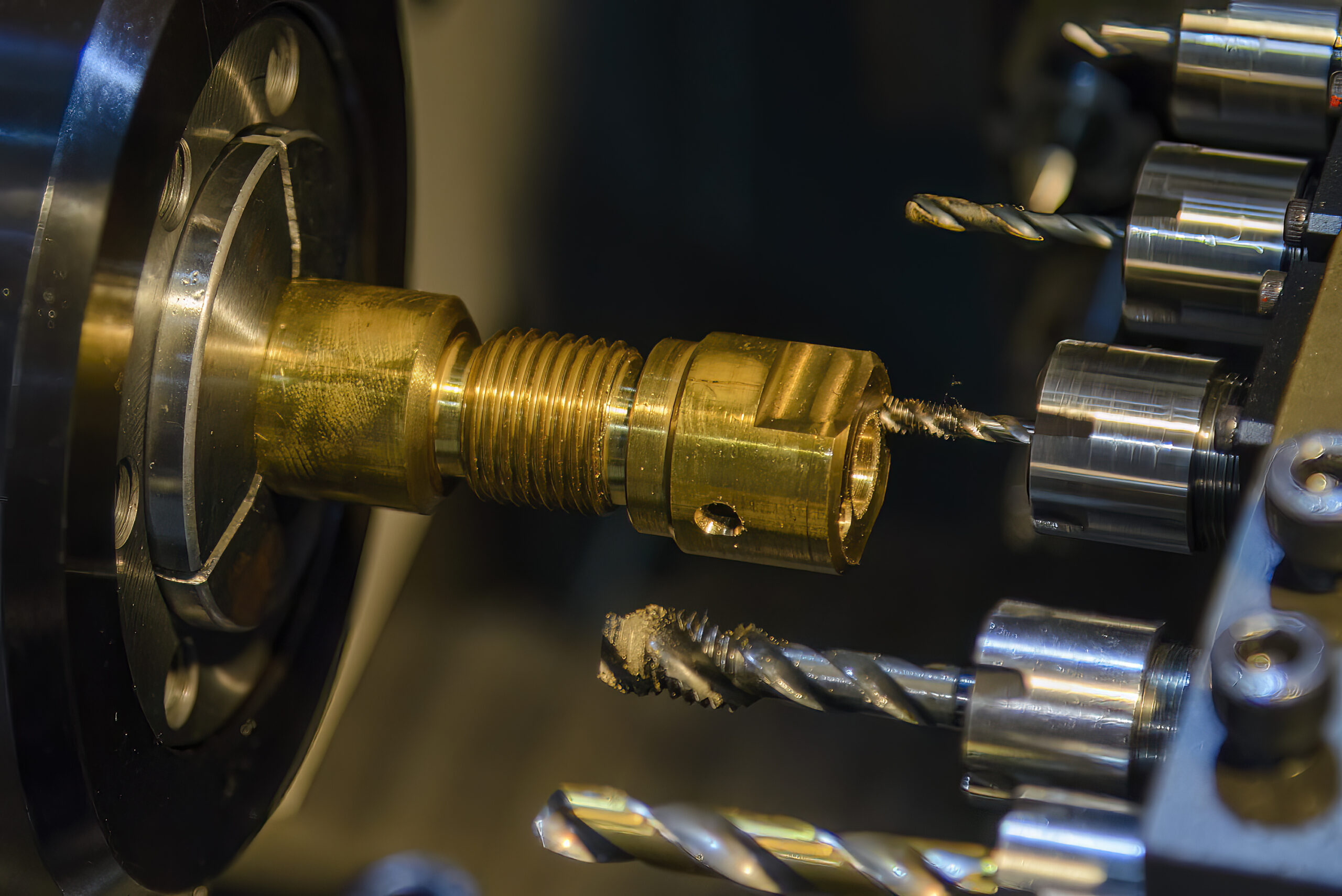 Our screw machine manufacturing capabilities include the ability to work with a wide range of materials, including stainless steel, brass, aluminum, and more. We can produce components in a variety of sizes and shapes to meet our customers' specific requirements, and our quality control processes ensure that each product meets the highest standards for accuracy and consistency.
We also offer custom screw manufacturing and packaging options tailored to meet our clients' specific needs. Our fully equipped, quality inspection lab guarantees that we maintain strict quality standards. We have a wide range of secondary machining equipment, including automatic chuckers, end stamping machines, high-speed drill presses, horizontal mills, lathes, punch presses, roller burnishing machines, rotary drill tables, tapping machines, threading machines with index tables, and vertical mills, to further support our primary machining capabilities.
At Walker Products, we also have a variety of support equipment, such as air collets and indexers, auto bar loaders, band saws, cam cutters, carbide grinders, drill grinders, hydraulic presses, relief grinders, roll stamping machines, surface grinders, tapping heads, tool & cutter grinders, and vibratory finishing equipment.
Our inspection equipment includes digital SPC stations on the production floor, gauge pins, metric thread & ring gauges, microscopes, optical comparators, profilometers, snap gauges, standard thread & ring gauges, and surface plates. With our extensive range of equipment and tools, we are capable of producing the highest quality products, regardless of project size or complexity.
Here is a list of the equipment available at Walker Products:
SECONDARY MACHINING EQUIPMENT