The safety of our employees is at the forefront of our business. We strive to prevent all injuries and instances by eliminating unsafe conditions and behaviors. Our 6S Office Goals system aims to promote and sustain a high level of productivity and safety throughout the workspace. Our teams enforce this core value to ensure the highest level of organization, cleanliness and safety.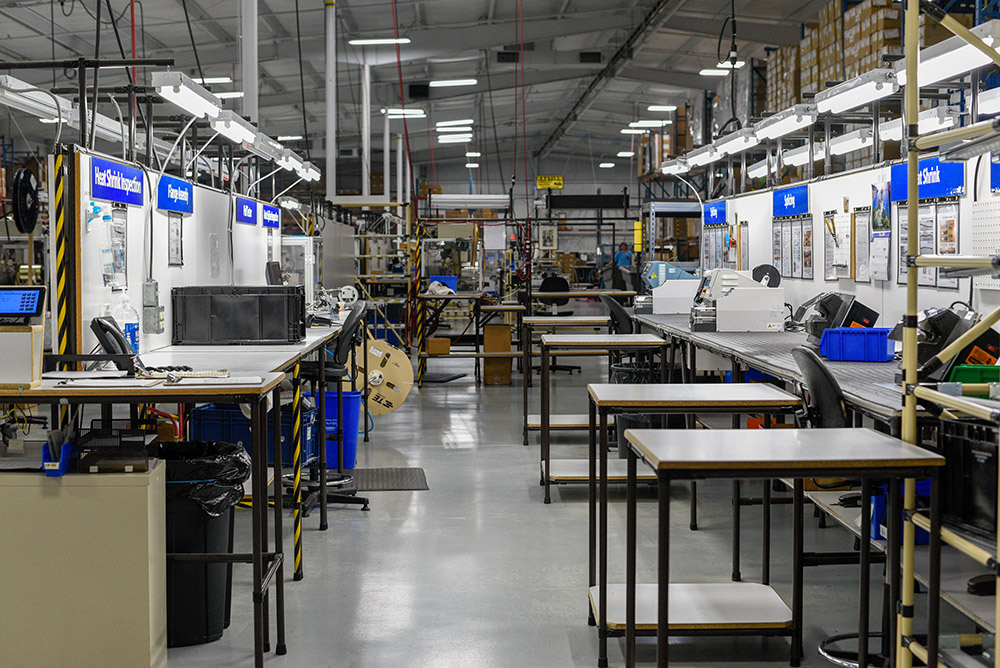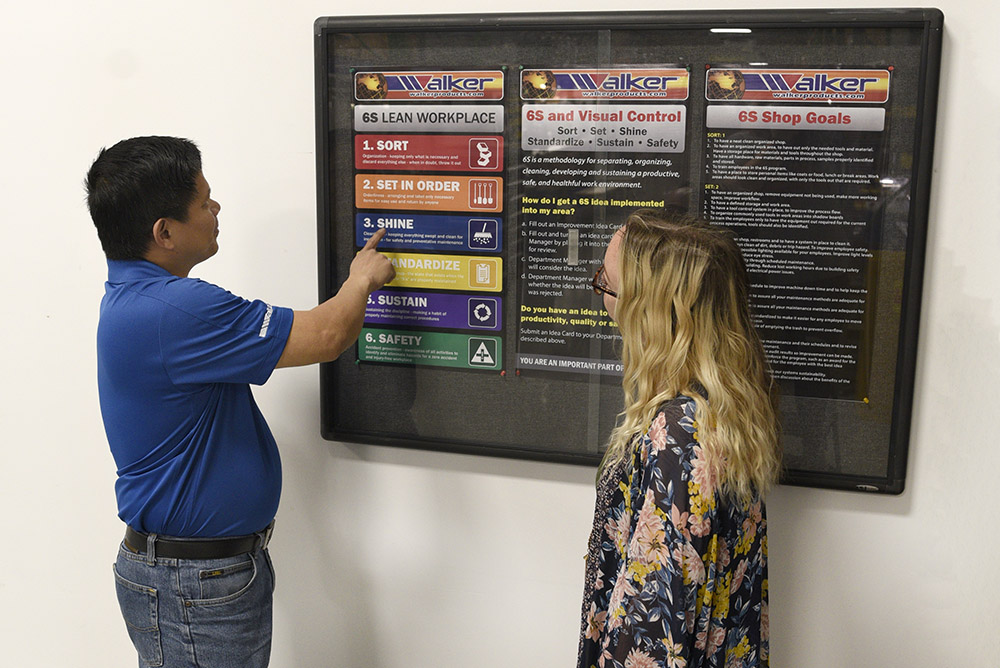 The six principles of our 6S Office Goals System:
Sort – maintain a clean and organized work area with appropriate storage for materials or tools not in use. Have all hardware, raw materials, parts in process and samples properly identified and stored. Keep personal items stored away in a designated space.
Set In Order – have a tool control system arranged and labeled for efficient use and return by anyone, with commonly used tools readily available. Remove any unused equipment to improve workflow and space.
Shine – keep work areas swept and clean for random inspections. Make sure walkways are free of trip hazards. Maintain adequate lighting to reduce eye strain.
Standardize – use of a regular maintenance schedule to reduce equipment down time, meet safety standards and ensure maintenance methods are appropriate for the area & equipment. Similar areas are standardized to allow employees to move between work areas with ease.
Sustain – a five-page list of audit questions is used monthly to rate each area then results are displayed so improvements can be made if necessary. Awards are given for most improved area or employee with the best idea to improve a goal.
Safety – safety is the result of the 6S system. When work areas are clean, organized, well maintained and user friendly, we can be confident they will also be safe environments.