Idle Speed Control Motors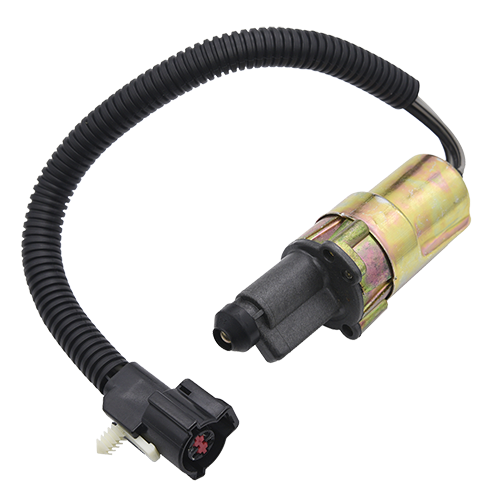 The Idle Speed Control Motor (ISC) is a DC motor controlled by the onboard computer to move a pintle in and out to position the throttle for varying engine loads thereby maintaining correct idle speed.
Common causes of Idle Speed Control Motor failure:
• Wear and tear
• Build-up of carbon, rust, or debris
• Partial/complete jamming of the actuator
Symptoms of a failing Idle Speed Control Motor may include:
• Engine stalling and surging
• Poor idle conditions
• Check Engine Light on
The following OBD II error codes are the most commonly found with this product type. In an effort to reduce vehicle emissions, the Environmental Protection Agency (EPA), mandated that all vehicles manufactured after 1996 would be equipped with OBD II (On Board Diagnostics 2) technology. OBD II is now the standard in diagnosing vehicle emissions, which was implemented by all automotive manufacturers in 1996. The codes listed for this product type are common instances that may relate to your vehicle and should be used as a guide only. Walker Products will not be held responsible for any use of this information. It is highly suggested that you consult with a professionally trained mechanic prior to any automotive repair, and that you follow all vehicle manufacturer and EPA guidelines for removal, replacement, diagnostics, OBD II code clearing, ECU, and PCM relearn procedures.
o P0505 Idle Air Control System
o P0506 Idle Air Control System RPM Lower Than Expected
o P0507 Idle Air Control System RPM Higher Than Expected
o P0508 Idle Air Control System Circuit Low
o P0509 Idle Air Control System Circuit High
o P050A Cold Start Idle Air Control System Performance
o P050D Cold Start Rough Idle
o P0511 Idle Air Control Circuit
o P0518 Idle Air Control Circuit Intermittent
o P0519 Idle Air Control System Performance
o P2104 Throttle Actuator Control System – Forced Idle
o P2176 Throttle Actuator Control System – Idle Position not Learned
o P2177 System Too Lean Off Idle
o P2178 System Too Rich Off Idle
o P2179 System Too Lean Off Idle
o P2180 System Too Rich Off Idle
o P2187 System Too Lean at Idle
o P2188 System Too Rich at Idle
o P2189 System Too Lean at Idle
o P2190 System Too Rich at Idle
o P256A Engine Idle Speed Selector Sensor/Switch Circuit/Open
o P256B Engine Idle Speed Selector Sensor/Switch Range/Performance
o P256C Engine Idle Speed Selector Sensor/Switch Circuit Low
o P256D Engine Idle Speed Selector Sensor/Switch Circuit High
o P256E Engine Idle Speed Selector Sensor/Switch Circuit