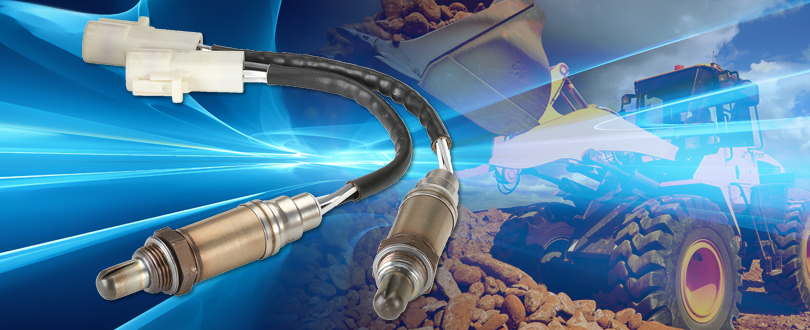 Oxygen O2 Sensors
Located in the exhaust system, the oxygen sensor produces a voltage signal proportional to the amount of oxygen in the exhaust versus the air (<150 mV lean & >750 mV rich). This data is used to control the air-fuel mixture through adjusting the delivery of fuel via fuel injectors. Sensors are monitored or checked anywhere from 4 to 100 times per second. The air-fuel mixture is thus always moving from rich to lean averaging very close to stoichiometric (ideal) ratios.
The ceramic sensor body is contained in a housing which protects it against mechanical effects and facilitates mounting. The ceramic body is made of stabilized zirconium dioxide (zirconia). Its surfaces are coated with electrodes made of a gas-permeable platinum layer. In addition, a porous ceramic coating has been applied to the side exposed to the exhaust gas. This coating prevents contamination and erosion of the electrode surfaces by combustion residue and particulates in the exhaust gases.
Walker Oxygen Sensors are precision made for outstanding performance and manufactured to meet and exceed all original equipment specification and test requirements.
• Improved Engine Response & Performance
• Lower Emissions
• Improved Fuel Economy
• Longer Sensor Life
• Meets OEM Specifications
What happens when an O2 sensor goes bad?
If the oxygen sensor is going bad, the fuel-delivery and fuel-combustion systems will be thrown off. If a bad oxygen sensor disrupts the air to fuel ratio mixture, or too much fuel is injected into the engine, your vehicle's gas mileage will be reduced.
SERVICE DETAILS