Oxygen (O2) Sensors
What is an oxygen sensor?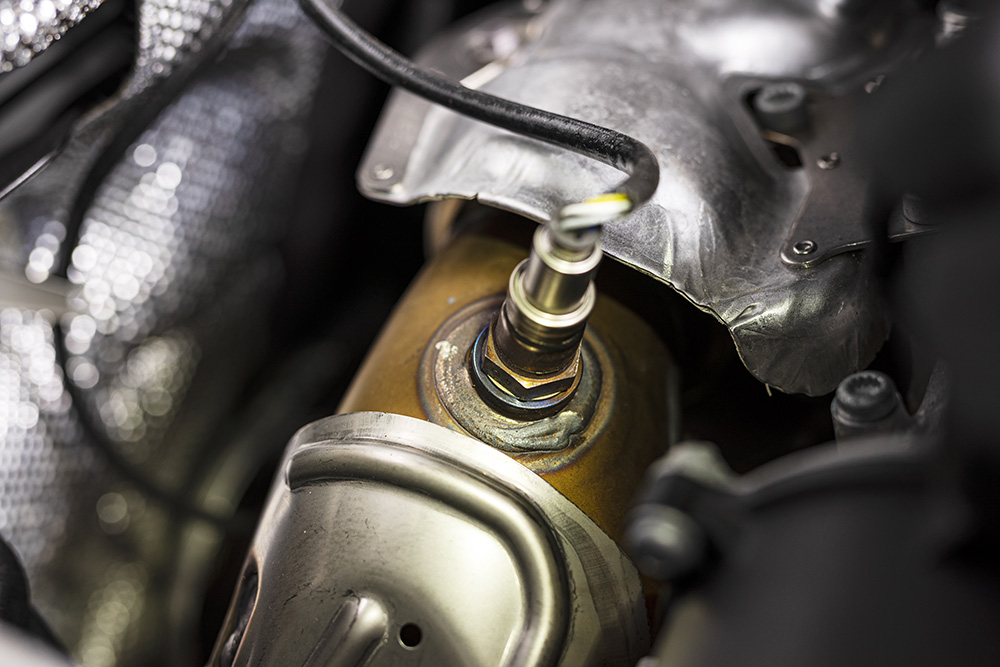 An oxygen sensor, also called a an O2 or lambda sensor, is a device placed in the exhaust stream of internal combustion engines. Its purpose is twofold. First is to measure the amount of diatomic oxygen (O2) in the exhaust stream as it exits the exhaust manifold or turbocharger, and based upon the amount of diatomic oxygen present, produce a voltage signal that's sent to the Engine Control Module (ECM) to adjust the air/fuel mixture (lambda ratio) to maximize fuel combustion, maximize fuel efficiency, and reduce pollutants. Secondly, on engines equipped with a Selective Catalytic Reduction (SCR) system, a second oxygen sensor is placed downstream from the SCR to monitor its performance by sending another voltage signal to the ECM. Another function it performs is to influence the amount of exhaust gas recirculated into the combustion chambers. Sometimes the oxygen sensor is integrated into the oxides of nitrogen sensor (NOx).
The "ideal" lambda ratio, by weight, for a diesel engine is 14.5 parts air to 1 part diesel fuel, although a wide range of ratios are experienced due to the diesel engine's compression ignition and can accommodate a lean-to rich range.
Oxygen sensors may be brought up to operating temperature (approximately 700°C) by the exhaust stream, or, for quicker response upon start up, by incorporating an electric heating element.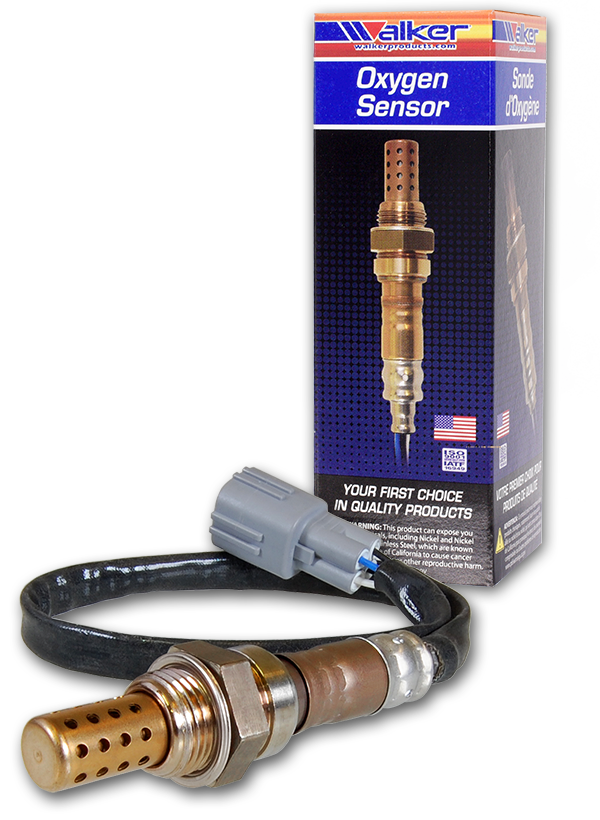 Oxygen sensors can be found on a great variety of vehicles:
• Medium and heavy-duty trucks
• Buses
• Construction equipment
• Off-road vehicles
• Mining equipment
• Agricultural equipment
• Specialty equipment (fire trucks, EMS vehicles)
History
While the theory and operation behind the oxygen sensor dates back to 1900, it wasn't until the late 1960s that it was developed for internal combustion engines and widely adopted in the mid-1970s in response to the EPA emission regulations on gasoline-powered vehicles. Their introduction for controlling diesel emissions became common from 2005 onward.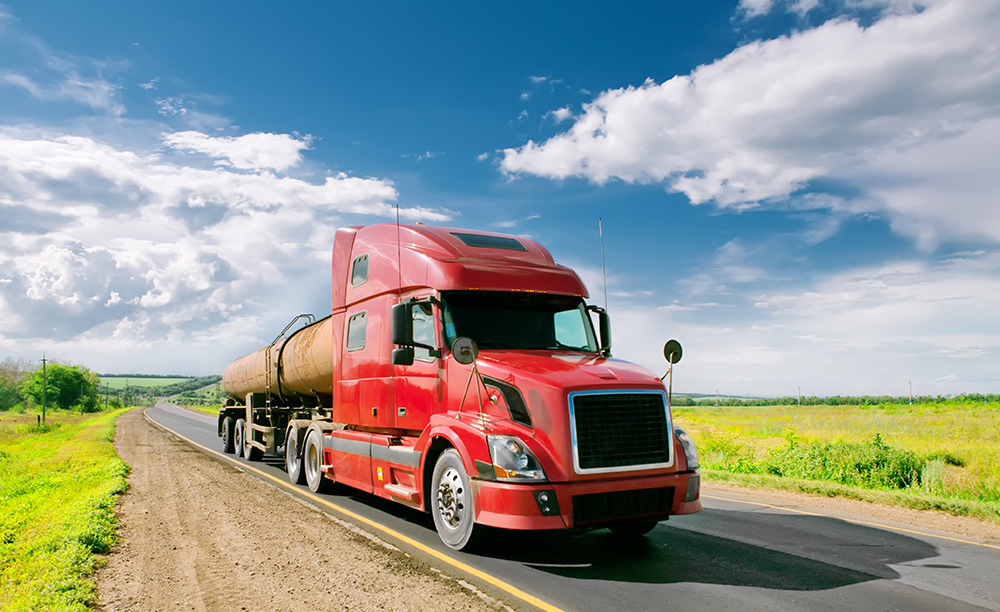 Oxygen sensor life
O2 sensors will wear out over time and commonly last from 60,000 to 100,000 miles or more, depending on make and model. Often a vehicle's operating manual may recommend or specify a service interval.
Common causes of sensor failure before their expected service life include:
• Coolant entering the exhaust stream and contaminating the sensor element
• A too-rich fuel mixture coating the sensing element with soot
• A sticky Positive Crankcase Ventilation Valve (PCV) or worn rings introducing engine oil into the exhaust stream and contaminating the sensor element
Symptoms of oxygen sensor failure
Oxygen sensors don't need to completely fail to result in engine performance issues and can result in:
• Check-engine light illuminating (may indicate other issues)
• Poor acceleration
• Rough idle and hesitation or stalling
• Poor fuel economy
• Failed emissions inspection
• Lean or rich running conditions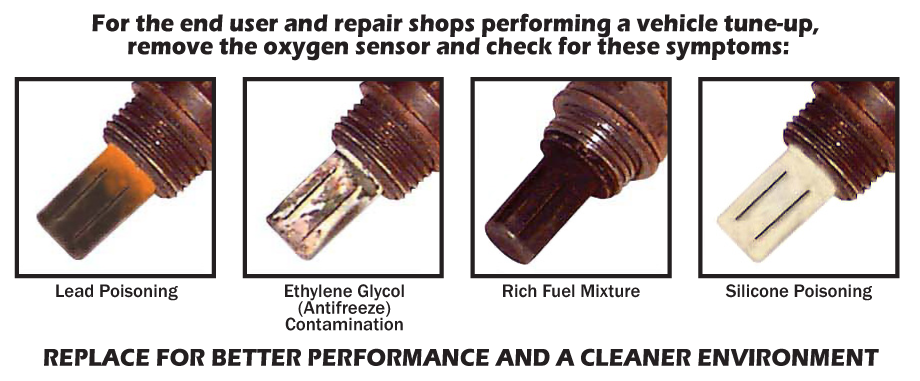 Why do O2 sensors cost so much?
Replacement sensors vary in cost, depending on the brand/quality, and style and type installed by the vehicle manufacturer. The lower cost sensors are simpler in construction, universal types (fit many applications) or an off brand copy.
Higher cost, more sophisticated, sensors are three- or four-wire versions with built-in heaters for quicker response upon starting and are generally a recognized brand, whether an OEM replacement or aftermarket equivalent.
Current replacement sensor costs range from $90 for Class I and II diesel-powered vehicles to $700 or more each, excluding labor. Particularly expensive are oxygen sensors that are integrated into the NOx sensor.