Exhaust Gas Temperature Sensors
What is an Exhaust Gas Temperature (EGT) sensor?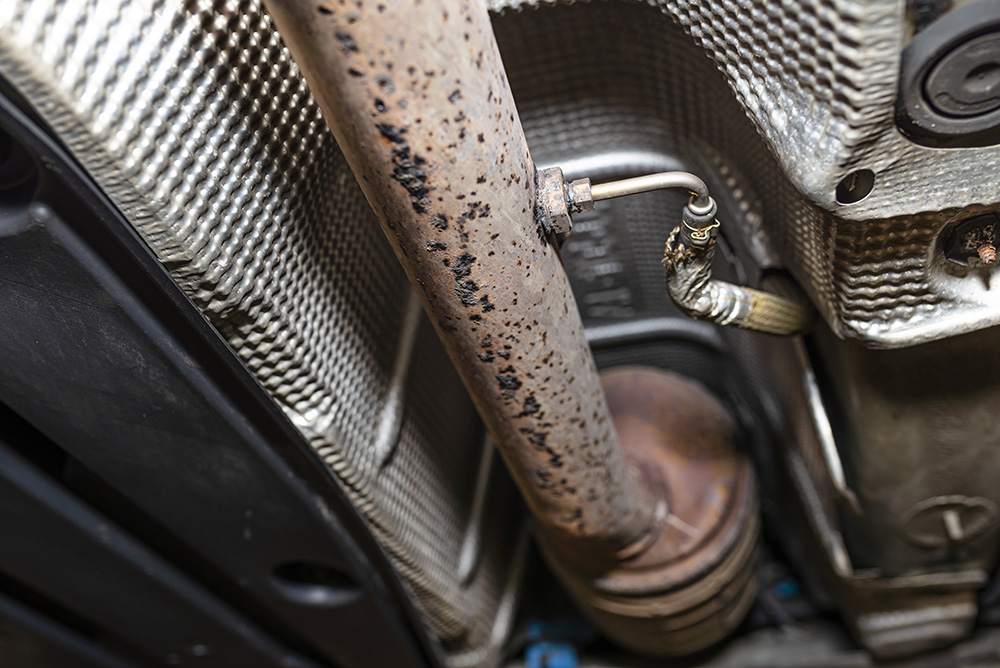 The exhaust gas temperature (EGT) sensor is placed in the exhaust stream to measure its temperature (typically measuring up to 900°C) and help prevent the engine from reaching over-temperature conditions that can damage engine components and auxiliary equipment like the Diesel Particulate Filter (DPF) or Exhaust Gas Recirculation (EGR) valve. They're commonly made from a Resistance Temperature Detector (RTD). Depending on the engine manufacturer, there may be more than one EGT – measuring a cylinder bank (single EGT) or one for each individual cylinder, depending on the monitoring sophistication required. EGTs may be either negative temperature coefficient (NTC) thermistors (decreases in electrical resistance with increases in temperature) or positive temperature coefficient (PTC) thermisters( increase in electrical resistance with increases in temperature). EGTs are commonly packaged in corrosion resistant probes (stainless steel or Inconel) to withstand corrosion, shock and thermal cycling. The thermister will vary the voltage signal returned to the Engine Control Module (ECM) from its 5-volt reference input. The ECM uses the returned voltage value to adjust engine operating parameters including adjusting air/fuel ratios to reduce/minimize oxides of nitrogen (NOx) and particulate emissions. (High exhaust temperatures help reduce particulate emissions but will increase NOx emissions.)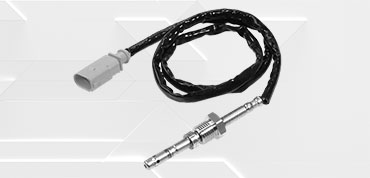 EGT sensors can be found on a great variety of vehicles:
• Medium and heavy-duty trucks
• Buses
• Construction equipment
• Off-road vehicles
• Mining equipment
• Agricultural equipment
• Specialty equipment (fire trucks, EMS vehicles)
History
EGTs have been used for decades to monitor engine performance and warn of adverse high operating temperatures. With the advent of emission regulations, EGTs were introduced in 2007 and have become common on many diesel engine powered vehicles.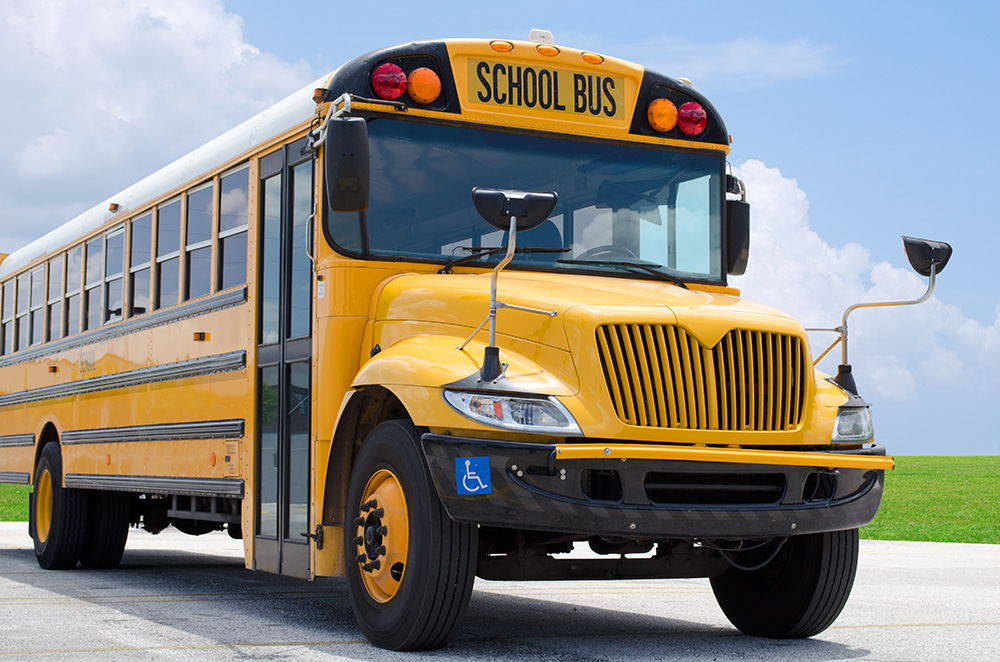 EGT sensor life and failure causes
Properly installed EGTs that have not been subjected to any adverse operating condition can be expected to last up to 100,000 miles or more. For the recommended inspection/testing or service intervals, consult the vehicle's operating manual.
EGTs are often damaged when exhaust components are replaced. As such, they are often replaced simultaneously with a DPF replacement and/or exhaust system work.
Common causes include:
• Severe shock or vibration breaking internal wire connections
• Excessively high temperatures above 900°C causing thermistor element resistance deviation (incorrect signal voltages)
• Broken wires from excessive bends
• Lead wires routed too close to hot engine components
• Oil or antifreeze contamination
• Poor fuel quality
• Engine derating when there isn't an over-temperature condition
Symptoms of EGT sensor failure
With multiple vehicle processes affected by the EGTs, it's crucial that they perform within their limits. The systems affected include the Diesel Particulate Filter (DPF), Diesel Oxidation Catalyst (DOC) and Selective Catalyst Reduction (SCR) systems. The consequences of failing to replace a failed or faulty EGT may affect multiple engine components and auxiliary equipment. Sometimes a DPF is assumed to be faulty when actually it's a failed EGT that needs replacing.
Symptoms include:
• Check engine light on
• Increased exhaust temperatures
• Logging various fault codes
• Over fueling
• A clogged/failed DPF
• Improper DPF regeneration
• Internal engine component failure
• Turbocharger damaged by excessive heat
• Vehicle placed in an idle only state (limp mode)
EGT replacement
When an EGT is determined to need replacing, it's good practice to replace all EGTs on the engine. It's likely that what caused one EGT to fail or exhibit diminished performance has affect the others, too. Replacing all EGTs helps assure the ECM will receive accurate signal input(s) so it can correctly command the various engine systems.
Why do O2 sensors cost so much?
Replacement sensors vary in cost, depending on the brand/quality, and style and type installed by the vehicle manufacturer. The lower cost sensors are simpler in construction, universal types (fit many applications) or an off brand copy.
Higher cost, more sophisticated, sensors are three- or four-wire versions with built-in heaters for quicker response upon starting and are generally a recognized brand, whether an OEM replacement or aftermarket equivalent.
Current replacement sensor costs range from $90 for Class I and II diesel-powered vehicles to $700 or more each, excluding labor. Particularly expensive are oxygen sensors that are integrated into the NOx sensor.