NOx Sensors
What is an Oxides of Nitrogen (NOx) Sensor?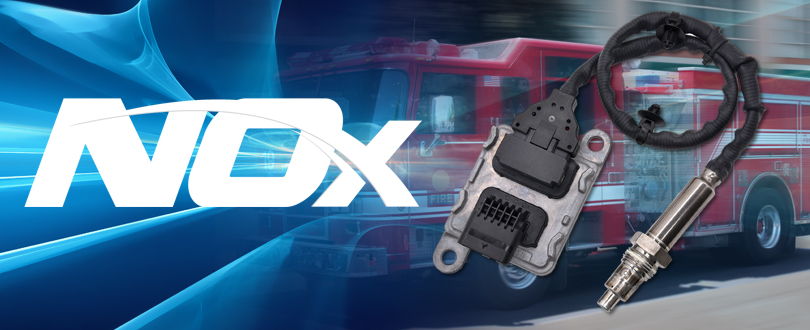 A NOx sensor is used in the pollution/emission control system of some vehicles with either spark ignition (gasoline) and compression ignition (diesel) engines. They are used to monitor the engines output of nitrogen monoxide (NO), nitrogen dioxide (NO2) and nitrous oxide (N2O – commonly referred to as "laughing gas") and provide a signal back to the vehicle's Engine Control Module (ECM) that will adjust the engine's combustion process and other emission control devices to reduce these pollutants.
The NOx sensor has two main components:
The probe that's placed in the exhaust stream to product a voltage signal based upon the concentration of NOx
The control unit that receives the voltage signal from the probe and converts it to a digital signal that the ECM can act upon.
Large diesel engines typically have two Nox sensors:
The first is located just before the Selective Catalytic Reduction (SCR) system where Diesel Exhaust Fluid (DEF – a mixture of deionized water and 32% automotive grade urea*) is injected into the exhaust stream.
The second NOx sensor is located after the SCR to monitor its operation and to make adjustments to the DEF being injected into the SCR for optimum performance.
* Urea (ammonia) reacts with the NOx to produce water and nitrogen, which are less polluting.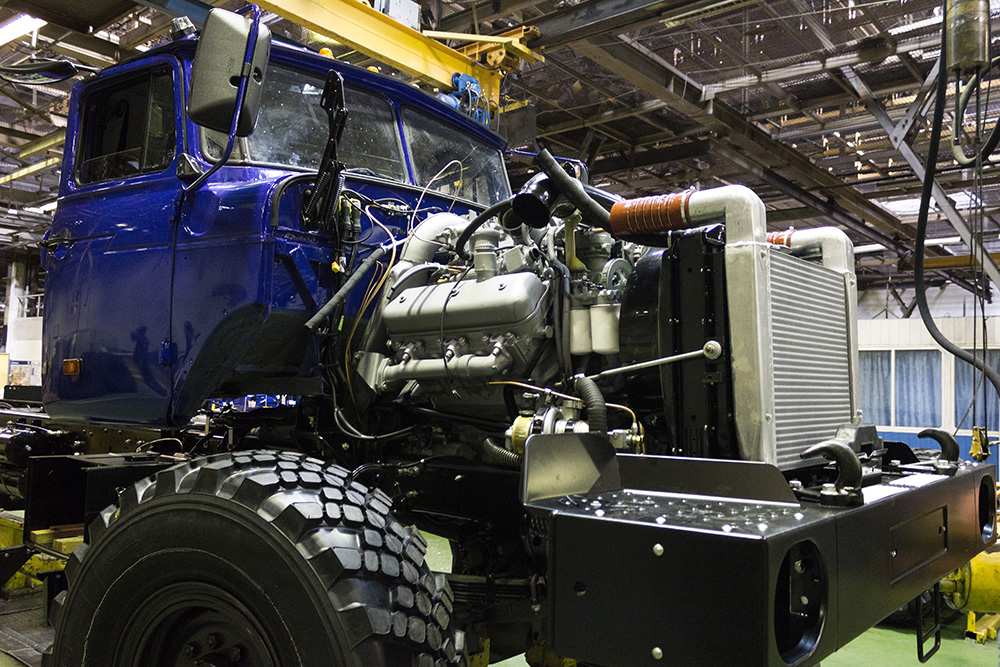 NOx Sensor Failure, Maintenance and Life
What Happens When a NOx Sensor Fails?
A NOx sensor has a limited lifespan and will fail at some point or no longer operate within a certain bandwidth. A NOx sensor failure will result in faults being logged by the Engine Control Module (ECM) which will be displayed on the vehicle's dashboard. Upon failure, the engine will default to "emergency mode" resulting in increased fuel consumption and slight stalls.
Upon sensor failure, engine service should be sought as soon as possible.
What Damages the NOx SensorThere are several operating conditions that can shorten a NOx sensor's life. Below are some common causes and suggestions for mitigating their affect.

Water
Water can enter the exhaust stream from moisture in the intake air condensing and also as a combustion byproduct and as a byproduct of the Selective Catalytic Reduction (SCR) system that uses Diesel Exhaust Fluid (DEF) to convert NOx into nitrogen and water. The later is mostly an issue for the post SCR NOx sensor. Water can be mitigated by regularly driving longer so the exhaust gets hot enough to prevent the moisture from condensing on the probe.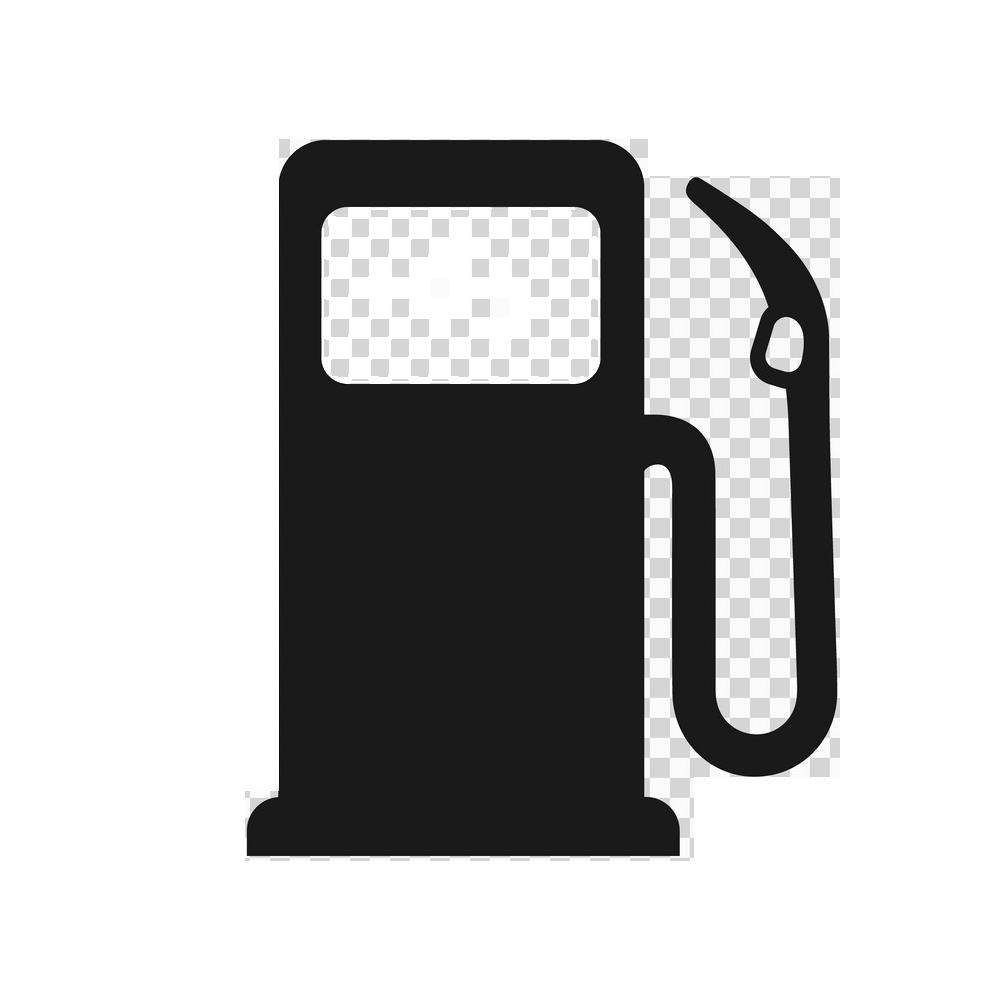 Excessive fuel
Leaking or maladjusted injectors and misfiring cylinders let unburned fuel into the exhaust. If any of these conditions exist, they should be solved immediately. Symptoms include an abnormal vibration, particularly with cold starts or an Engine Malfunction Light (ELM – Check Engine) lighting up. These issues will not only damage the NOx sensor, but also the SCR system. Additionally, a rich fuel mixture that gets into the exhaust will create soot that covers the probe and prevent it from measuring the amount of NOx in the exhaust stream.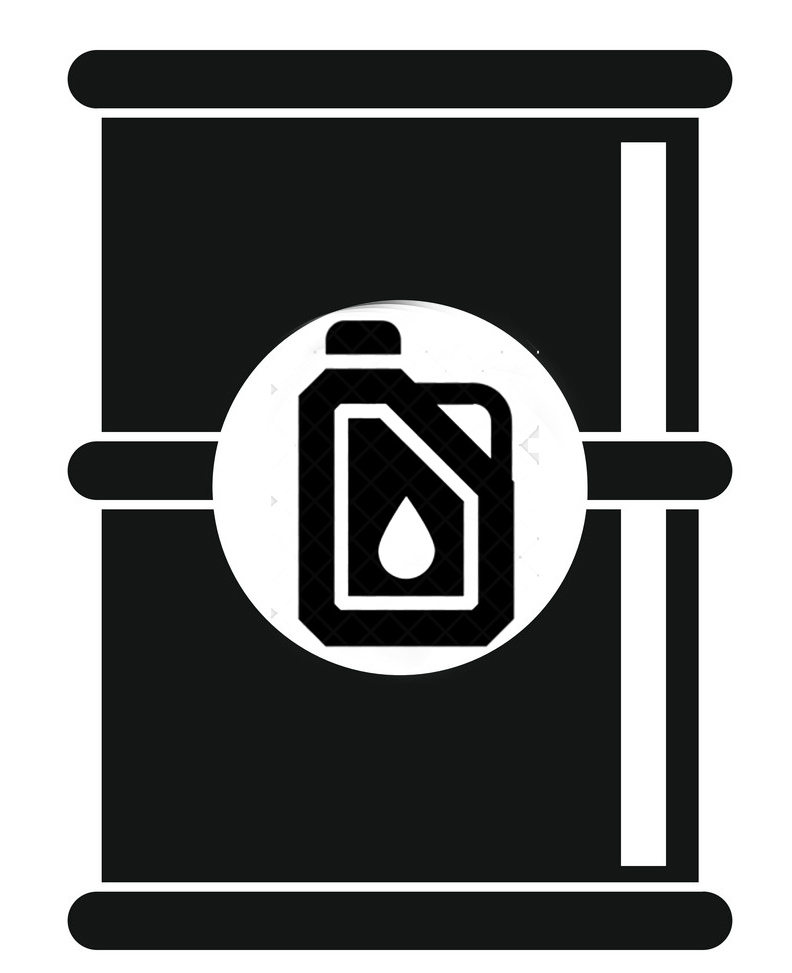 Excessive oil consumption
Worn rings, leaking valves or defective crankcase ventilation can increase oil consumption that enters the exhaust stream and settles on the sensor probe, which prevents it from properly sampling the NOx. If the engine has excessive oil consumption, the root cause should be determined and fixed.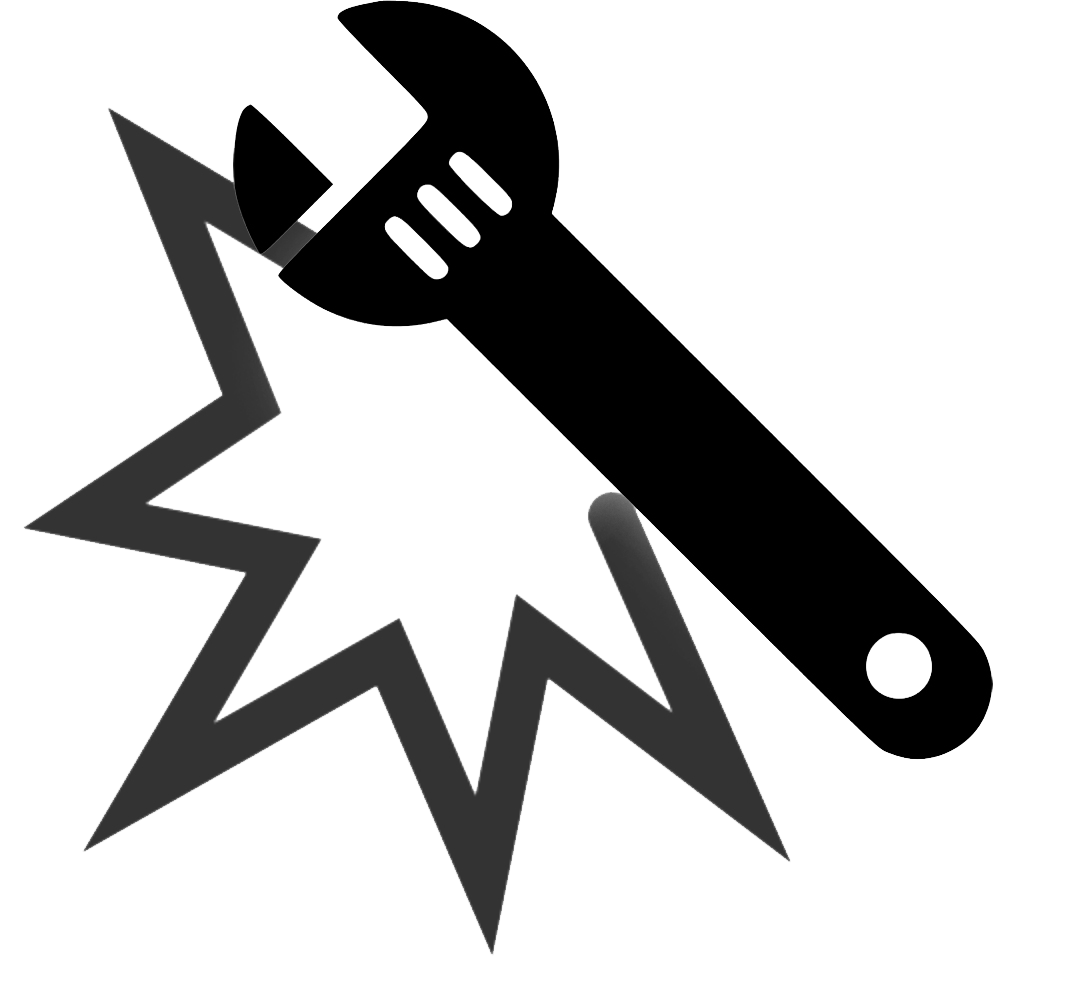 Mechanical shock
The probe contains a delicate, ceramic sensing element. A blow to the probe's body during any service procedure or a stone thrown into the engine compartment while driving over gravel roads are common mechanical shock sources. Careful service practices and care on gravel roads can reduce the chances mechanical shock will be a source of damage.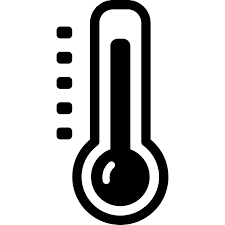 Excessive operating temperatures (icon: temp gauge-reading hot)
A probe exposed to operating temperatures above 930°C will cause the oxygen sensing portion to lose its O2 conductivity by as much as 40% after just 2500 operating hours and will result in inaccurate NOx readings.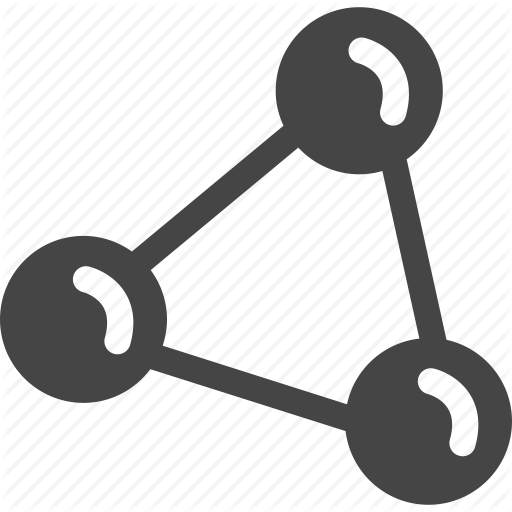 Fuel additives
While tempting promises are made by fuel additive manufactures for "improving" engine performance (cleaner cylinders/valves, enhanced compression, increased power), additives can damage probes, SCR systems or cause leaking injectors. Additives should be avoided and use only quality diesel fuels.
Preventative NOx Sensor Maintenance
Often large fleets that have their own maintenance departments will develop a data base of maintenance requirements based upon recommended replacement intervals, such as oil and filter changes or component failures. This then becomes the basis for determining predictive failure rates and preventative maintenance schedules for such things as brakes, tires, alternators, head lamps, etc. and NOx sensors. The objective is to maximize asset utilization by anticipating when something is about to disable a vehicle and "fixing" the issue before it happens.
How Long Does a NOx Sensor Last?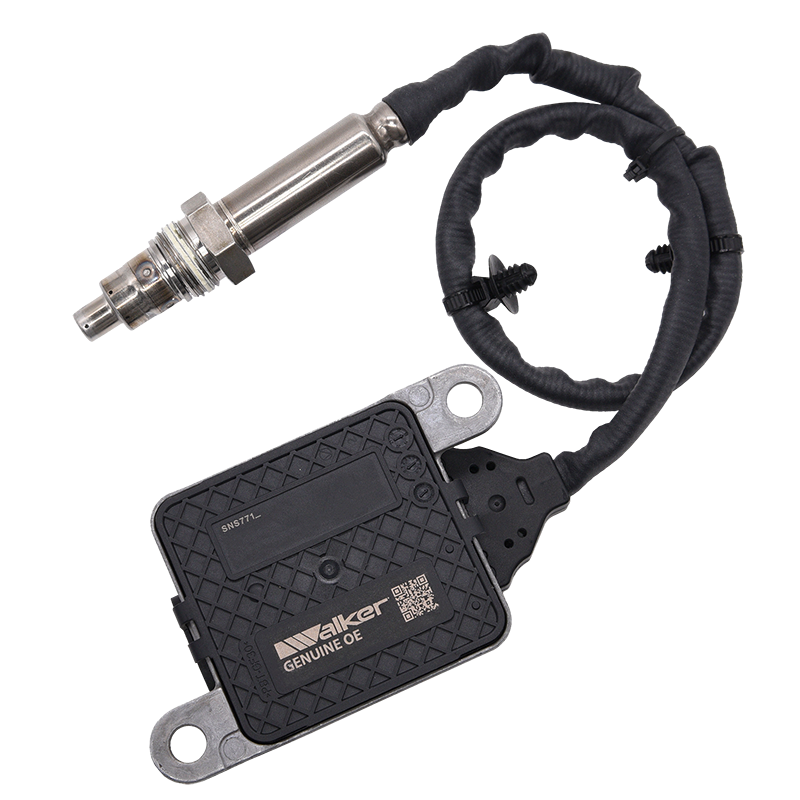 The life span of a NOx sensor is typically between 100,000 to 150,000 miles with engine operating conditions having an impact on longevity. If the probe is subjected to excessive operating temperatures, the sensor's "element" (the part that converts NOx concentrations in the exhaust stream into voltage signals) can become degraded or non-functioning. Other life shortening conditions include unburned fuel or carbon in the exhaust stream "fouling" the probe. Excessive water in the exhaust stream is another cause and results from high humidity in the intake air as well as combustion byproduct of burning hydrocarbon fuels.
Why Do NOx Sensors Cost So Much?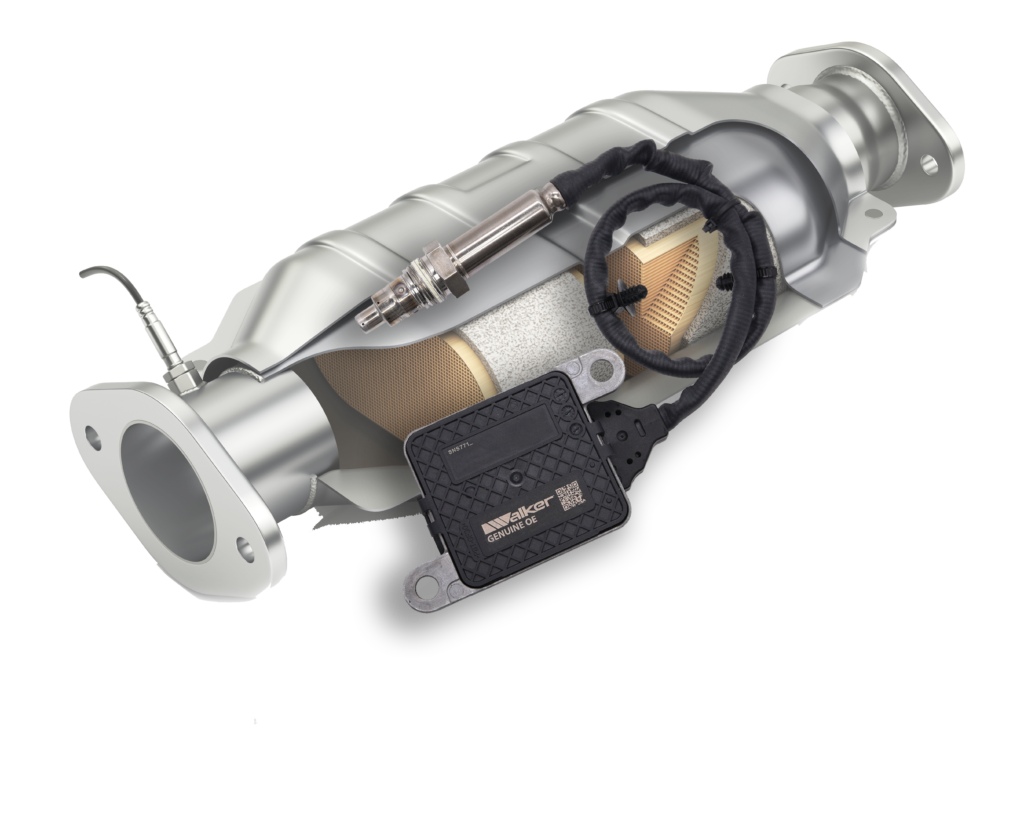 Replacement NOx sensors are comprised of a probe and a control unit. As a critical component of the emission control system, their complexity (two chambers in the probe, heating elements to quickly bring the sensor element up to operating temperature, control unit circuitry to convert the element's voltage signal into a digital signal for the Engine Control Module/ECM), high degree of accuracy and repeatability, and durability costs money to produce. They can range from $250 to $750 depending on the specific sensor required by the engine manufacturer. Additionally, most heavy-duty diesel engines typically have two; one before and one after the Selective Catalytic Reduction (SCR) system. If one sensor needs replacing, it is recommended the other sensor be replaced so that both will be functioning equally and provide reliable signals to the Engine Control Module (ECM).
WARNING: There are some aftermarket parts suppliers selling just the probe and recommend wiring it to the existing control unit. This is not recommended as faulty connections may arise or the wiring subjected to water infiltration causing corrosion and other issues.
History
History and Applications
NOx exhaust gas sensor development for automotive application started in the 1990s with commercial sensors introduced in the early 2000s. First on select lean-burn, stratified charge gasoline engines, followed by select diesel cars and then on light- and heavy-duty diesel engines using Selective Catalytic Reduction (SCR) systems starting around 2010.
NOx sensors are a common component of today's emission control systems. From passenger cars, light-duty trucks and vans (mostly with spark ignition/gasoline engines) to heavy-duty trucks, buses, construction equipment and agricultural equipment (compression ignition/diesel engines).
On gasoline engines there's typically one NOx sensor while diesel engines, especially larger engines, typically have two – one before and one after the Selective Catalytic Reduction (SCR) system.