Differential Pressure Sensors
What is a Differential Pressure Sensor (DPS)?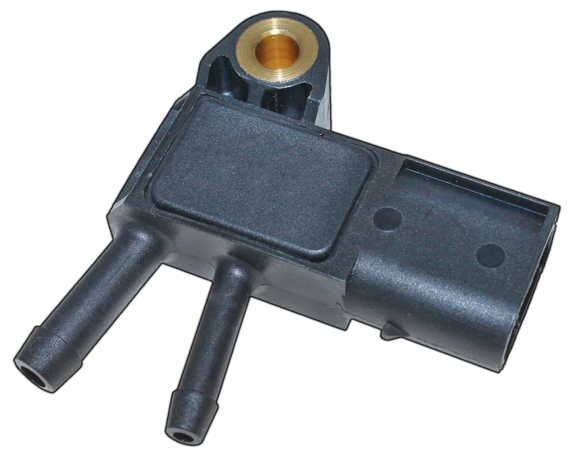 The Differential Pressure Sensor (DPS), also called a delta p sensor, measures the pressure drop across the inlet and outlet of the engine's Diesel Particulate Filter (DPF). When carbon build-up causes a sufficient pressure-drop on the outlet side, the DPS sends a voltage signal to the ECM that will initiate the DPF's regeneration cycle to burn away the carbon deposits to keep the DPF from clogging and restore its filtering ability. The DPS operates using two piezoresistive element pressure cells that vary their electrical conductivity based upon the pressure they receive from the DPF's inlet and outlet sides. The DPS receives a 5-volt reference signal from the ECM and based upon each pressure cell's conductivity, sends a voltage signal for each cell back to the ECM where they are interpreted as a degree of pressure drop and the appropriate output action determined.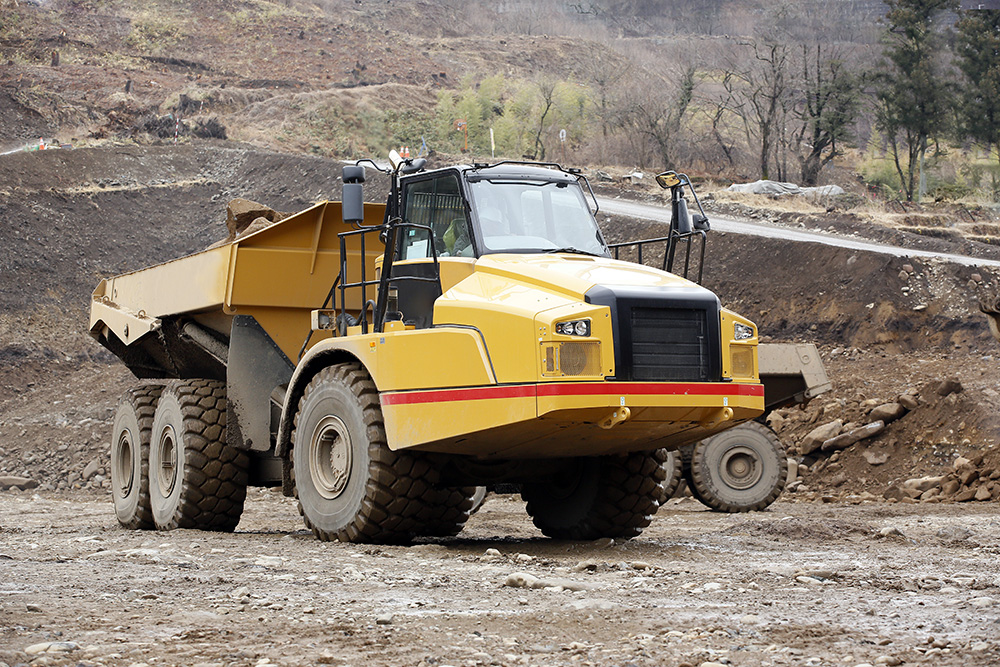 DPS sensors can be found on a great variety of vehicles equipped with DPFs:
• Medium and heavy-duty trucks
• Buses
• Construction equipment
• Off-road vehicles
• Mining equipment
• Agricultural equipment
• Specialty equipment (fire trucks, EMS vehicles)
History
DPS application on vehicles coincided with adopting DPFs in the diesel engine's emission control system in the first decade of this century.
DPS sensor life, maintenance and failure causes
Like any engine component, the DPS has a limited life and will require periodic replacement. Check the owners-manual for recommended inspection and servicing requirements. To avoid unnecessary downtime, DPS replacement may also be a part of a predictive maintenance schedule or be replaced whenever the DPF is replaced. A DPS is relatively inexpensive and installing a new DPS will help ensure the ECM is receiving he correct pressure signal.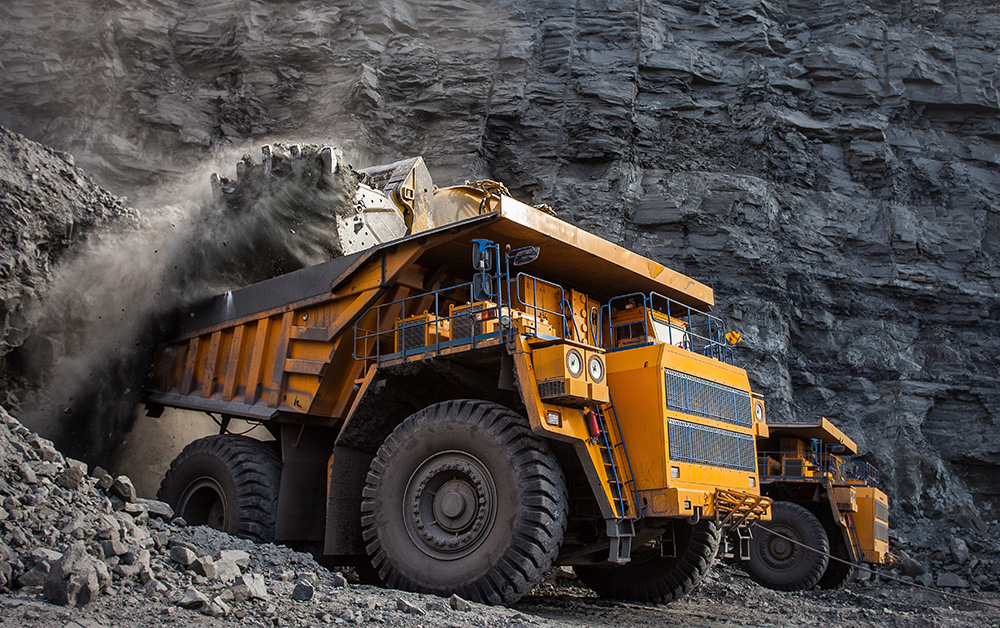 Common failure causes include:
• Shorted signal wires
• Contamination
• Clogged
• Subjected to temperatures outside its operating range
• Excessive vibration
• Inlet and outlet sensor sides incorrectly connected to the DPF (usually after replacement)
Symptoms of DPS sensor failure
Symptoms include:
• Excessive DPF regeneration cycles
• Engine will not start or starts poorly
• Excessive fuel consumption
• Lack of engine power
• Check engine light on