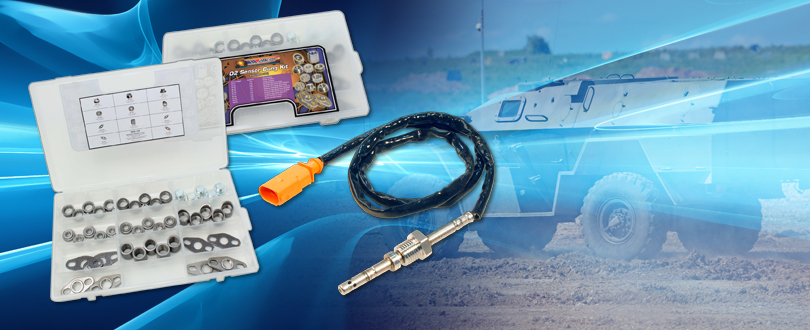 Exhaust Gas Temperature Sensor
The Exhaust Gas Temperature Sensor (EGTS), also commonly referred to as Exhaust Temperature Sensor (ETS) or High Temperature Sensor (HTS), measures temperature in the exhaust system (EGT) of the vehicle. The sensing element of an ETS/HTS changes in resistance with changes in temperature. The onboard computer, or ECU or PCM, then measures this resistance and calculates the actual temperature of the exhaust. This function protects the engine and exhaust components from overheating. EGT sensors are generally found on later model diesel vehicles and are used to protect the Diesel Particulate Filter (DPF) and ensure proper function of the DPF regeneration process. Some late model gasoline cars are now utilizing EGT sensor technologies to further fine tune fuel and ignition timing by carefully measuring exhaust gas temperatures as a relation to air/fuel ratios.
Walker Products has an extensive selection of exhaust Bungs & Plugs available in 303 Stainless Steel. Our exhaust Bungs & Plugs are made in house at our Screw Machine Facility in Fruita, Colorado USA. We offer these individually, in standard or custom stocking kits, and in bulk. We also offer Custom Bungs & Plugs for any of your exhaust or special needs.
Common causes of Engine Temperature Sensor failure:
• Electrical issue
• Wear and tear
• Clogged Diesel Particulate Filter (DPF)
Symptoms of a failing Engine Temperature Sensor may include:
• Poor fuel economy
• Engine overheats
• Black smoke coming from engine
• Surging
• Limp Mode – vehicle speed reduced
• Check Engine Light on
SERVICE DETAILS