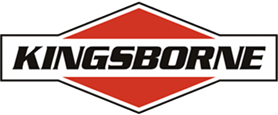 Pacific, Missouri, May 3, 2023 – Walker Products, Inc., a leading manufacturer and supplier of automotive, commercial vehicle, and Othermotive® Engine Management, Ignition, and Fuel Delivery components, announced today the acquisition of Kingsborne Wire Werks of San Marcos, CA, a respected provider of performance and custom ignition wire set solutions since 1971.
Effective May 1, 2023, this strategic acquisition will allow Walker Products to expand its product offerings and provide a wider range of quality wire and cable products to its customers. With nearly 80 years of industry experience, Walker Products has built a reputation for excellence in the automotive aftermarket and is dedicated to providing reliable and innovative solutions that improve the performance and efficiency of their customers' vehicles.
"By acquiring Kingsborne Wire Werks, we are strengthening our presence in the low and high voltage wire and cable category for global markets to better serve our customers," said Grant Kitching, President and CEO of Walker Products. "We are committed to maintaining the same level of quality, service, and reliability that Kingsborne's customers have come to expect."
Walker Products will continue to manufacture Ignition Wire Sets in its Palmetto, Florida USA ISO9001/IATF 16949 certified production facility, proudly made in the USA. Walker Products has been producing quality custom Ignition Wire Sets since 2003 for the Automotive, Industrial, Agricultural, Marine, and Motorcycle industry. The Kingsborne production facilities will be folded into the Walker Products production processes to ensure increased production capacity.
Kingsborne Wire Werks' valued customers can expect a seamless transition and the Walker Products' customer service team is available to assist customers with any questions and new business opportunities.
For more information about Walker Products, please visit their website at https://www.walkerproducts.com/ .
Contact:
Walker Products, Inc.
1 (636) 257-1700
https://www.walkerproducts.com/