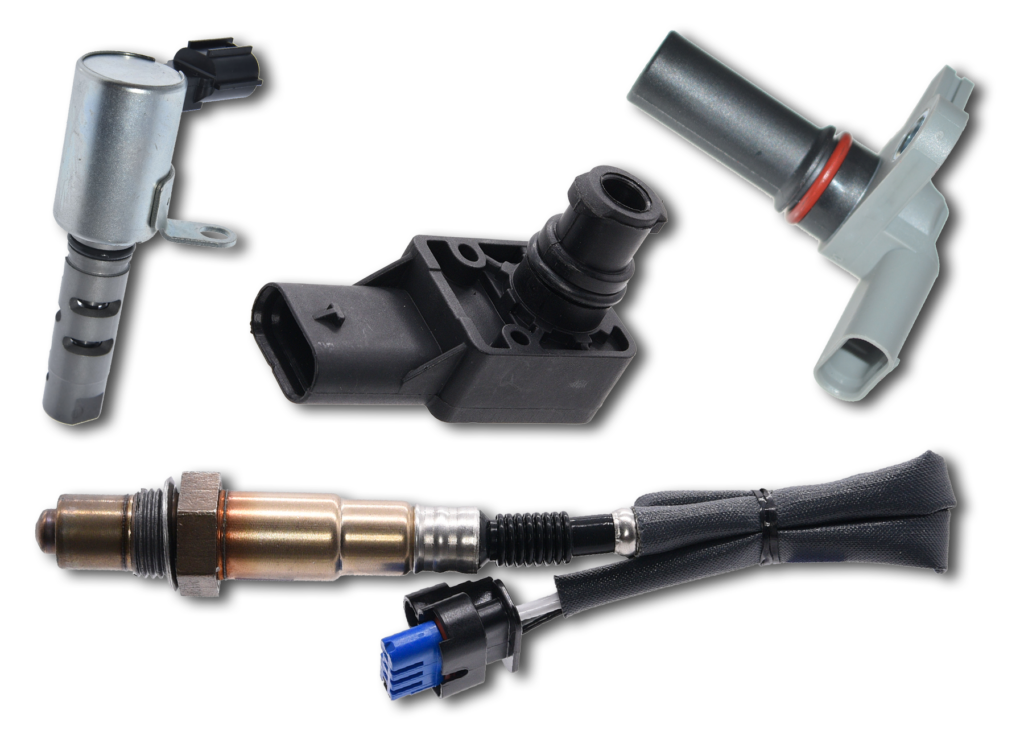 Walker Products has expanded their Engine Management program for North American markets, adding 388 new part numbers to increase coverage for the highest demand applications. This expansion includes coverage for the U.S. Domestic Automakers, Japanese, European, and Korean vehicles found in the U.S., Canada, and Mexico markets. Also included in this product expansion are 2 new Marine Ignition Wires, part of Walker's exclusive Othermotive® offering for Marine applications, along with motorcycles, ATVs, snowmobiles, commercial lawn and stationary equipment.
Walker Products Engine Management Program
Walker's full range of Engine Management replacement parts include over 20 specific subcategories such as Cam & Crank Sensors, Mass Air Flow Sensors, MAP Sensors, VVT Solenoids, Knock Sensors, and all other under hood sensors and switches. Available for immediate sales, these additions expand to applications for the North American market, ranging from domestic, European, and Asian vehicle manufacturers through the 2021 production year.
Walker Products remains a market leader in quality by standardizing strict quality controls on all products. By designing and testing to meet and exceed original specifications, all products provide superior fit, form, and function.
For more information, please visit www.walkerproducts.com
WALKER PRODUCTS – YOUR FIRST CHOICE IN QUALITY PRODUCTS