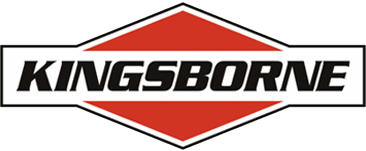 Established in 1971, Kingsborne has built a strong reputation as a leading importer and distributor of top-notch automobile parts for British and European cars throughout the United States. With a track record spanning over four decades, they have consistently remained at the forefront of the industry by prioritizing research and development, constantly striving for new innovations.
The Kingsborne primary objective is simple: to manufacture ignition wire sets and other automotive products that not only meet OEM specifications but also offer a custom fit, superior quality, affordability, and cater to the high demands of their valued customers.
Kingsborne believes in using only the very best raw materials available, just like we do here at Walker Products. Each product is crafted with meticulous attention to detail, ensuring that wires are cut and assembled to precise factory specifications.
When you choose Kingsborne, you will have complete confidence in the quality of our products and the expertise of our staff. Count on us to deliver ignition wire sets and other automotive parts that not only meet your expectations but surpass them. Experience the difference of Kingsborne and Walker Products' dedication to excellence.
The strategic acquisition between Walker Products and Kingsborne marks an exciting milestone for both companies and will further enhance our ability to provide exceptional products and services to our valued customers. By joining forces with Kingsborne, we expand our portfolio and strengthen our position as a leader in the automotive parts industry. This acquisition enables us to leverage Kingsborne's expertise and product offerings to better serve our customers and meet their evolving needs. The acquisition aligns perfectly with our vision of providing premium products.
At Walker Products, we have always strived to deliver premium automotive parts that exceed expectations. Our dedication to crafting products using the best materials, adhering to strict quality standards, and providing exceptional customer service has been our driving force for over seven decades. With the addition of Kingsborne's product range, we are excited to further elevate the quality and diversity of our offerings.
Contact us today or visit the website to find more- www.kingsbornewires.com